HOME
Caltex – Get Vortex Fit
BRAND CONSTANT TRAINING TO
ENSURE PRODUCT LAUNCH SUCCESS

In February of 2017 Caltex launched their newly formulated Vortex Premium Petrol and Diesel Range, a revolutionary formula far superior to any of Caltex or Caltex's competitor's current offerings. The launch was set to be the biggest in the company's history, with Caltex engaging an external advertising agency to deliver a multi-platform marketing campaign and ensure that the superiority of the new product was effectively communicated with their customer.

THE CHALLENGE

To ensure brand consistency and overall success of the product launch, it was crucial that all Caltex team members, from forecourt staff to the executive level, were educated on the selling features and benefits of the Vortex Premium range and that their message to the customer was aligned to that of the marketing campaign. To achieve this, Caltex would need to deliver training across multiple platforms to a team of thousands, made up of an array of backgrounds, languages, and education levels.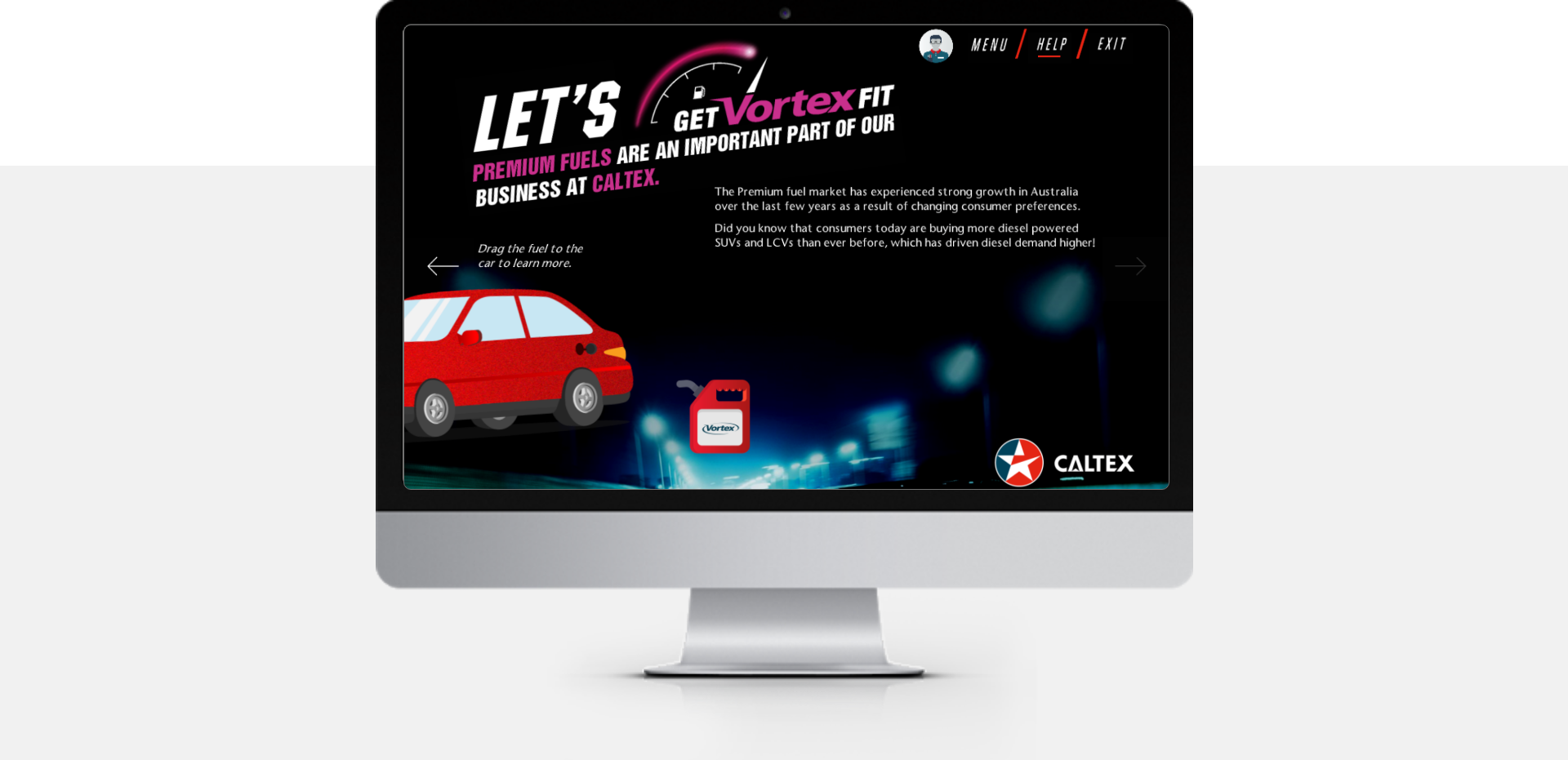 THE MINDATLAS SOLUTION

MindAtlas was engaged by Caltex to assist in the delivery of this training program and worked alongside the advertising agency to ensure consistency of message between the internal training and external TV and radio campaigns.
To create educational content that would interest and engage such a wide variety of learners, the MindAtlas team leveraged various mediums including animation, illustration, and video, to communicate in a way that would be well received by all.
A streamed learning method was also developed, with learners being invited to select which department they belonged to at the beginning of the module, taking them down the related 'stream' and providing information relevant to them and their specific role.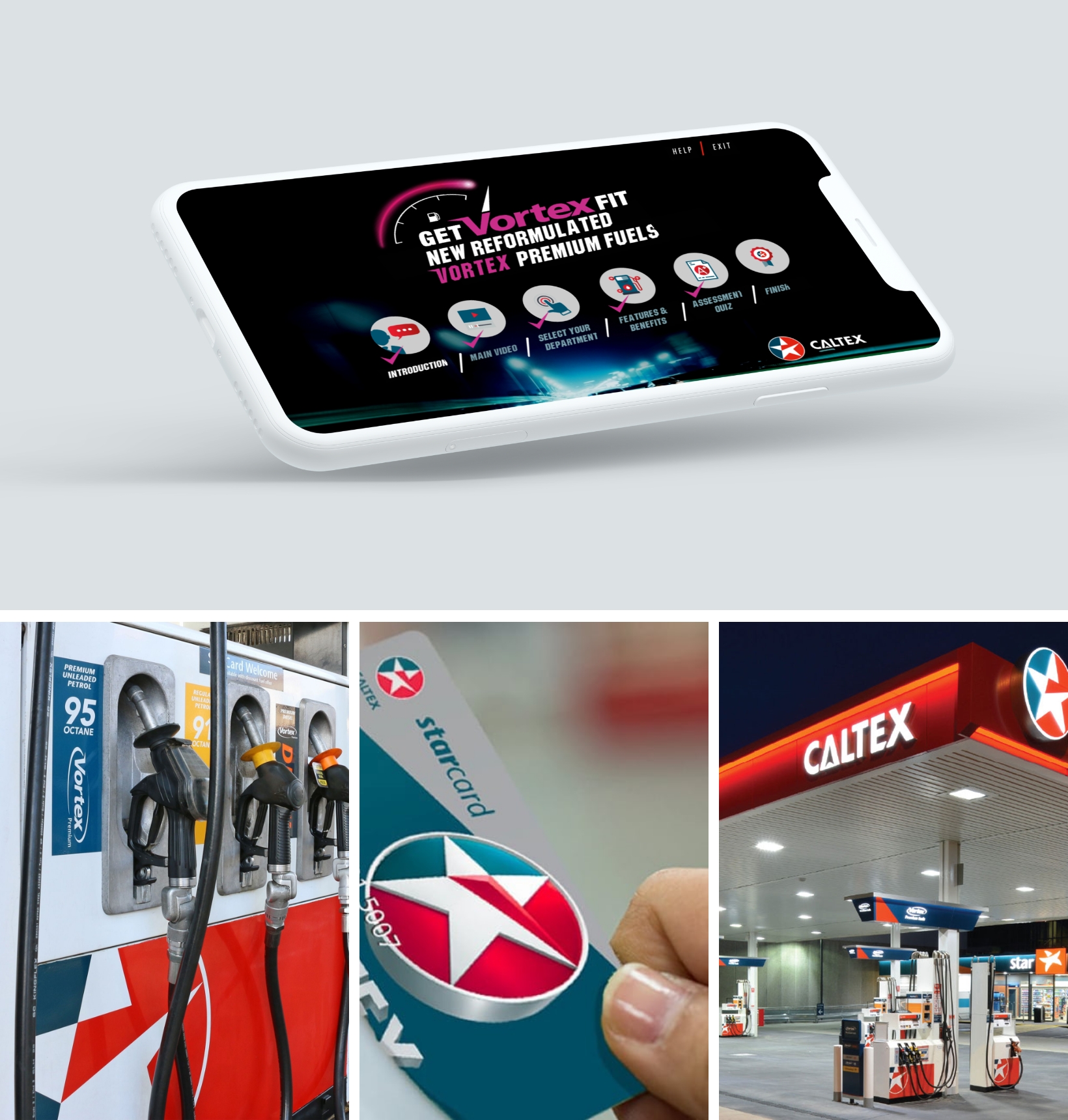 The MindAtlas training program was well received across the organisation, generating genuine excitement amongst team members for the release of the Vortex Premium Fuel range. The content effectively educated staff on the features and benefits of the new range and instilled a belief in the quality of the product which was in-turn passed onto the customer – contributing to the overall success of the product launch.
NEXT PROJECT